Eccles School
Sigel Township School District #4F

Eccles School began teaching students in the fall of 1886. The land was first owned by Mr. and Mrs. William Stafford. The land was later transferred to Mary Smith and then deeded to the Eccles School for the sum of $1.00. Forty-eight teachers have taught at the Eccles School. Our student population has ranged from seven in 1990-1991 to a high of 61 in 1905-1906. In 2017-2018 Eccles School had 36 students. We currently have 28 students.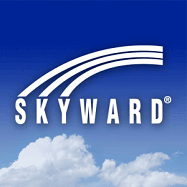 School hours are from 8:00am-3:00pm daily.
Eccles School Happenings
We have been busy with Earth Day, a Loons Game that was canceled, and finishing up our last twenty days of school!! We are looking forward to Field Day, the Octagon Barn, Grandparents Day, and other activities to finish up the school year!
The Christmas Program video is back up and working! Enjoy!

Please Be Kind!
School Personnel
Administrators
Dr. Nancy Lubeski – Superintendent
Julie Talaski – Rural School Supervisor
Board Members
Gary Booms – President
Kelly Zurek – Secretary
Julie Talaski – Treasurer
Anne Kennedy – Teacher
Amanda Hallock – Teacher
Jodi Geiger – Para Professional
Denise Puvalowski – Para Professional
It is the policy of the Huron County Rural Schools not to discriminate on the basis of race, color, religion, national origin or ancestry, sex, gender, disability, age, height, weight, marital status, genetic information, or any other legally-protected characteristic, in its programs, activities, or employment.